Follow these simple guidelines and tips to create a professional looking and effective website for your business. 5 steps you need to follow!
Perfection is achieved, not when there is nothing more to add, but when there is nothing more to take away.
The importance of having a well-designed, effective website for businesses is unquestionable. Customers regularly turn to the web to get information before making any kind of decision, therefore a poorly designed and structured website can indirectly turn away potential business.
To make sure this doesn't happen, follow these tips on how to create an effective business website design.
1. Define your website goals first
Thinking of your website look and content before having thought of what you're trying to achieve by publishing it may make your website beautiful but not exactly effective from a business perspective.
Your website goals should be strictly correlated with your overall business goals. Some examples of such goals may include:
Promoting your brand
Get inquires or bookings for a service
Get signups for an application or a subscription service
Once the goal or goals are clear in your head, make sure it is easy for your whoever visits your site to take the action you want them to by highlighting the CTA (call to action) with a well visible, high contrast button in a prominent position.
Insurance company Allstate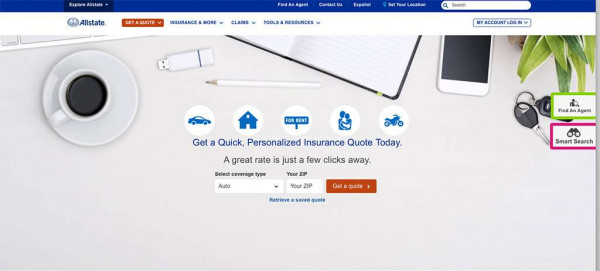 2. Match the website look and feel to your target audience
Your business website should not only be nice to look at, but also well suited to the audience you are reaching as well as the type of business you are and the image you want to project.
Choosing the right colors, language and pictures is the way to create the right impression for your target customers and to have your message, value proposition and services resonate with them.
Here are a few examples of how that works for different types of businesses.
Bang & Olufsen, exclusive end elegant design in high-end televisions, sound systems, loudspeakers.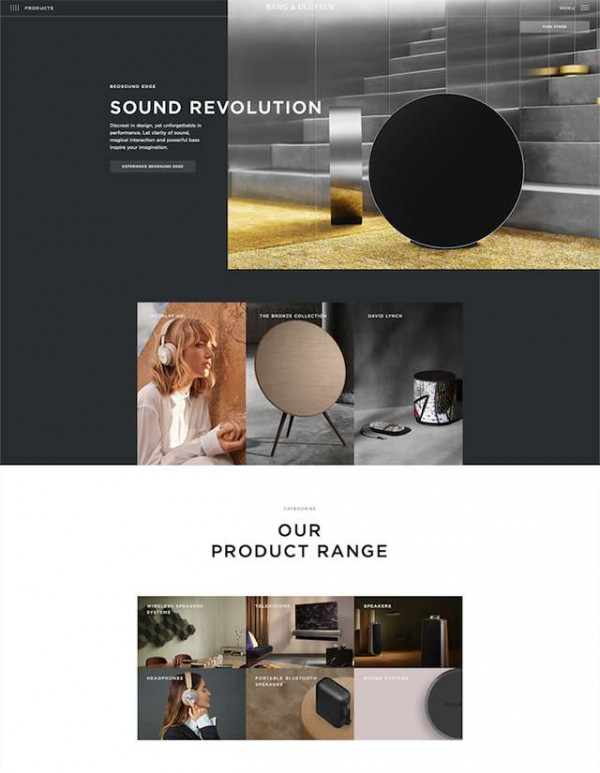 DANFOSS - leading suppliers of innovative and energy-efficient solutions.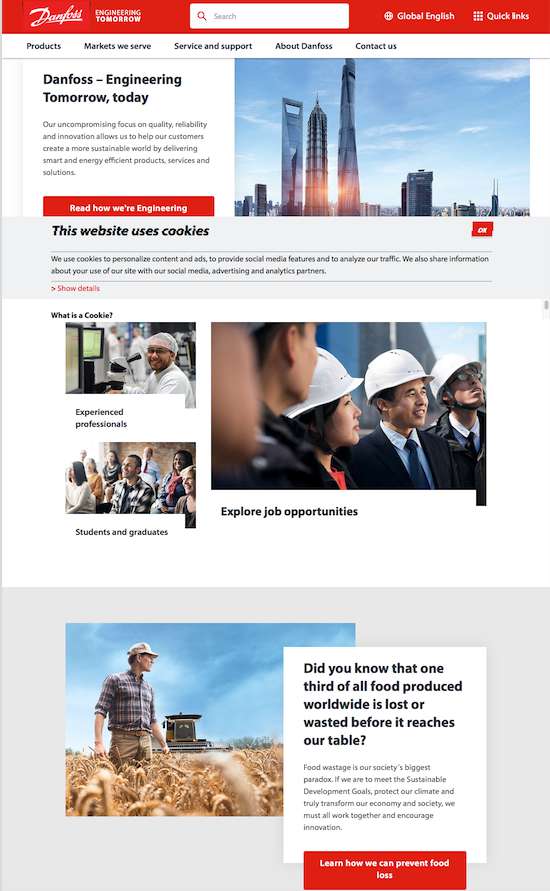 3. SIMPLICITY, INTUITIVE NAVIGATION AND EASY TO USE
Probably the most important point of all, the website needs to be easy to use and navigate from the user's point of view.
Remember, you don't want the user to THINK, you want them to know exactly what they need to do and where to find the information they're looking for without explanations. This is achieved through good design.

Not finding the right information quickly enough, leads to frustration and to people leaving the page before they've taken any action. After all that effort getting traffic to your website, that's a wasted opportunity!
For this not to happen, give these points some consideration:
Limit content to the minimum necessary. The more content & pages, the more difficult it is to find what really matters.

Keep the page simple and uncluttered. Don't overcrowd it with too many pictures, and use white space to draw attention to a few important points.

Keep the style simple, too. Never use more than 3 colors, and only one font.

Make navigation intuitive. The most important information should be well organized in the header menu, as the top of the page is what the user will look at first when visiting the website.
4. Mobile comes first
With more than a half of global internet traffic now accounting to mobile devices, it is crucial to make your site show fully and responsive on multiple screen sizes.
When creating your design for mobile, remember how browsing on your smartphone is different from desktop in the following ways:
Much less screen size means less space available. Only select the most important information.
Attention span is lower, therefore give them what they need ASAP!
5. Conclusion
Using the WEB to drive business success is our specialty. We take advantage of the best frameworks to deliver the fastest possible time to market and return of investment without compromising the code quality.